What is Exit Planning? In simple words: it's good business practice.
It is best to plan an exit as early as possible at a time when the business is running well and the business owner(s) are in good spirits.
Taking exit planning seriously will make a difference now and in the future. Even if you're not ready to sell your business at present, creating and finalizing an exit plan has these important benefits:
 It establishes, based on facts, your present value

 It predicts the probability of succeeding with growth

 and

                      

transition strategies

 It identifies your PROFIT GAP

 It identifies your VALUE GAP (see graphic)

 It identifies ACTIONS you can take to protect, build and harvest            value
At Best Exit, we help you develop a Masterplan targeting your exit in either the near future or 1-2 years down the road. This Masterplan will help you close the value gap and increase the value of your company dramatically!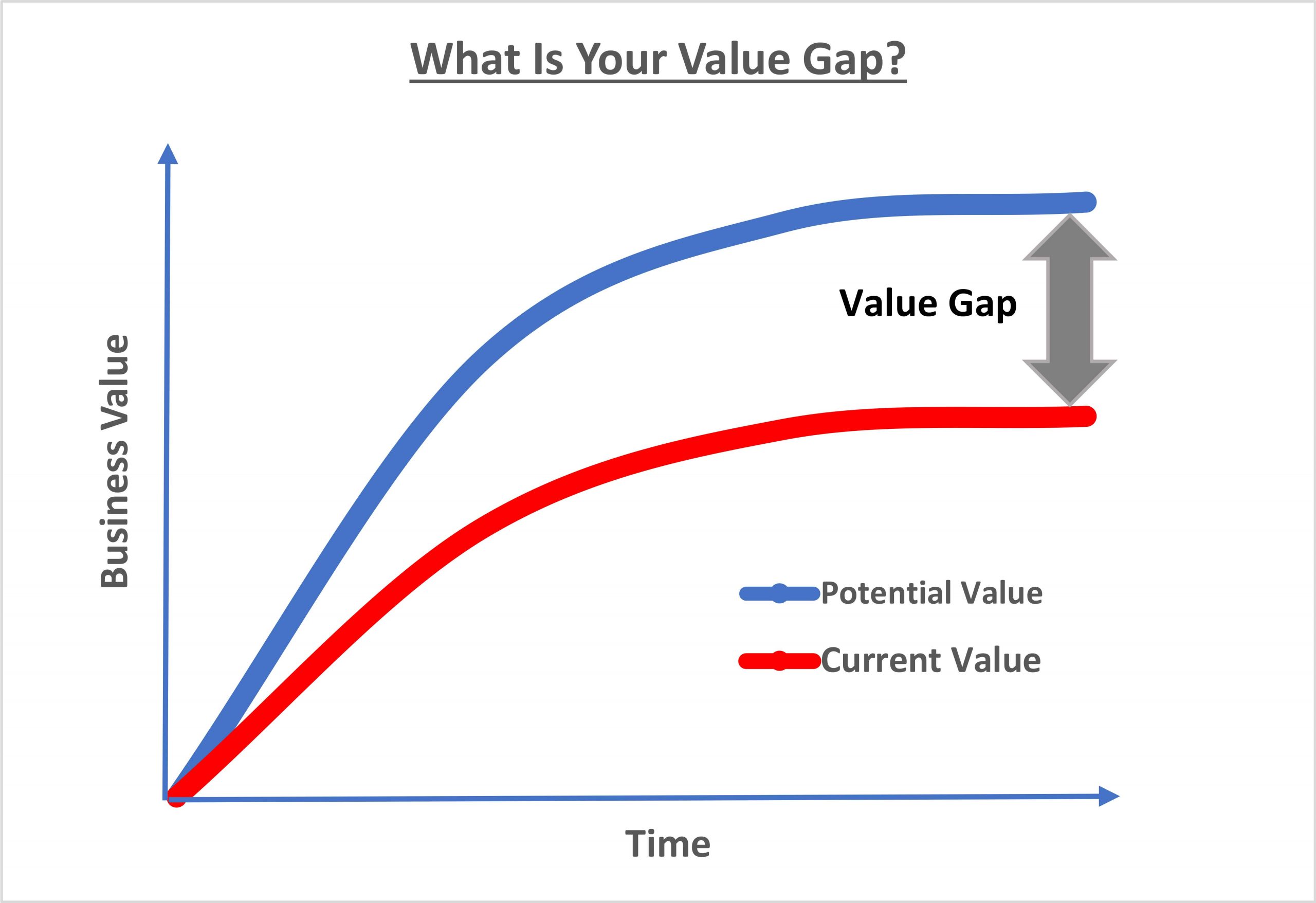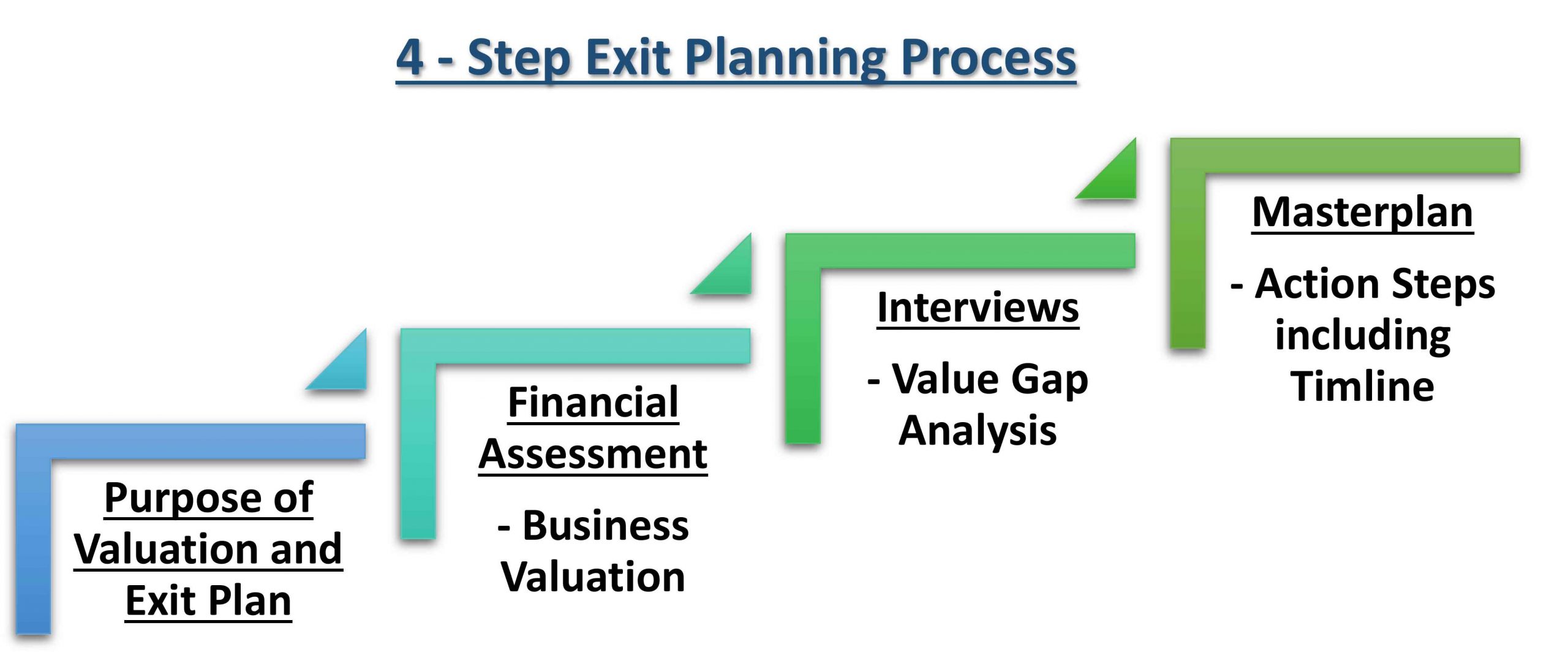 Exit Planning Timing and 4-Step Process
Is there a right time to sell or transfer your company? No. But by being prepared for a transition early on, you as the owner can decide to exit your business at any time. In addition, having an exit plan makes your company more sustainable and robust against market challenges.
An individual Best Exit Masterplan will show you where the value gap in your company is and what business areas you can improve to close that gap. It also provides the following additional benefits:

It improves your business value 

(EBITDA x 

Multiple

 = Value)

It serves as a contingency plan in the event that an exit has to be executed fast (health issues, family issues)

Solicital offers do happen and can be used to build relationships with potential buyers

It increases annual income and value (

EBITDA

 x Multiple = Value)
Get Started Today!
Work with our expert advisors to create a masterplan that prioritizes short, medium, and long-term action steps to effectively increase your company's value! 
At Best Exit, we have decades of expertise and experience to help you put the right measures into action.